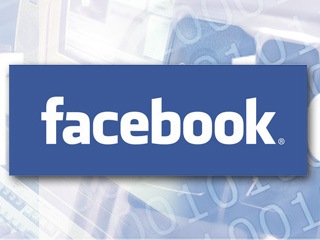 Readers, beware of a new phishing & fake page attack to hack facebook accounts. Have a look at
http://www.faceb0ok.com/
, at first glance it looks like a normal facebook page. But just have a look again, its FACEB0OK not FACEBOOK. The first O is "0" (zero).
If you open the fake page it will show you the below warning message.
Below is the page look like real facebook page
For testing purpose, I simply click on login without giving any username & password. The page redirected to lifehacking.
UPDATE
The Facebook Address Of The Guy Who Has Created / Spreaded This Link :-
http://www.facebook.com/profile.php?id=100000885256887
The Page Address Of The Facebook On Which's Wall This Post Has Been Made :-
http://www.facebook.com/Club.Hackers.Offiiciel?v=wall
Domain Information :- From www.who.is (Updated 6 Seconds Ago from today's Date)
Registrar: ENOM, INC.
Whois Server: whois.enom.com
Referral URL:
http://www.enom.com
Status: clientTransferProhibited
Expiration Date: 2011-11-29
Creation Date: 2010-11-29
Last Update Date: 2010-11-29
Name Servers:
dns1.name-services.com
dns2.name-services.com
dns3.name-services.com
dns4.name-services.com
dns5.name-services.com
Updated: 6 seconds ago
Registration Service Provided By: Namecheap.com
Contact: @namecheap.com
Visit:
http://namecheap.com
Domain name: faaceb0ok.com
Registrant Contact:
WhoisGuard
WhoisGuard Protected ()
Fax:
8939 S. Sepulveda Blvd. #110 - 732
Westchester, CA 90045
US
Administrative Contact:
WhoisGuard
WhoisGuard Protected (@whoisguard.com)
+1.6613102107
Fax: +1.6613102107
8939 S. Sepulveda Blvd. #110 - 732
Westchester, CA 90045
US
Technical Contact:
WhoisGuard
WhoisGuard Protected (@whoisguard.com)
+1.6613102107
Fax: +1.6613102107
8939 S. Sepulveda Blvd. #110 - 732
Westchester, CA 90045
US
Status: Locked
Name Servers:
dns1.name-services.com
dns2.name-services.com
dns3.name-services.com
dns4.name-services.com
dns5.name-services.com
Creation date: 29 Nov 2010 21:00:00
Expiration date: 29 Nov 2011 16:00:00
Information Updated: Tue, 30 Nov 2010 06:34:20 UTC